Notice: Use of this site constitutes your acceptance of these Terms of Use.
Monkey Bar-ometrics
With headquarters in the world famous
MONKEY BAR
in Boragora, the Marivellas
A message from our new CEO,
Professor Klaus Werner Immerschreiben:
Welcome to Monkey Bar-ometrics giant step into the 21st century!

I am proud to be joining one of the Marivellas most successful businesses, one that has been exporting the charm of these special islands to the rest of the world since 1945.

I am sure that all of you have at least one of our memorable products in your home or office already, perhaps the lamp (left) which has become a symbol not only of our company, but of the entire Marivellas. If you do not, please feel free to go "window-shopping" on our site.
To whet your appetite, here are two of favourite products:
Our original product, the Monkey Bar-ometer. It is still made the old-fashioned way, with the monkey molded out of brass recycled from military shell casings and the barometer coming from a crate-load of barometers mistakenly shipped to the hospital serving the leper colony on Croix de Noir in 1945 instead of thermometers.
Our newest product, a complete weather station on a desk for the president of a large corporation or a small country. The monkey is cast 24 caret gold and small enough to fit in your pocket if you have to leave on short notice.
I would also like to take this opportunity to announce the creation of a new division of Monkey Bar-ometrics:
You will be hearing more about this exciting new venture, so check in often.
Finally, I would also like to take this opportunity to share some thoughts about my recent, and sudden, move here from the Seiber Islands. Of course, under the terms of the settlement agreement I entered into the Regents of Tarafu University, the Journal's Board of Directors, and the Board of Directors of the Cutter Air Museum to resolve the various claims and counter-claims arising out the recent theft of Jake Cutter's Jacket and my coincidental disappearance I cannot say much.
As suggested by Tali Urulu III, I do join him in expressing sympathy for those former employees of the Journal who lost their jobs when our recently modernized printing facilities had to be sold to raise the money I received as part of that settlement. I hereby publicly repeat my offer of employment to any of these employees at Monkey Bar-ometric's state-of-the-art port facilities shown here: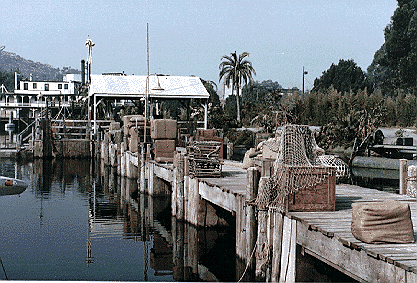 And to show that I hold no ill will towards Professor Oliver Stein for his scurrilous (and actionable) comments about me and to demonstrate that I am sincerely concerned about his ability to support even himself in the wake of his unceremonious--but quite deserved--sacking, I extend an offer of employment at these port facilities to him as well.